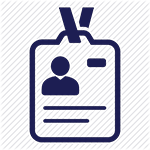 Basil M.K. Al-Ghalayini, CEO
Basil is the Founder, Chairman and CEO of BMG Financial Group "BMG". Previously, he was Managing Director at The International Investor, London, UK, and prior to that, he was with the Investment Management Division of The National Commercial Bank of Saudi Arabia in Jeddah and London. Since BMG's inception, Basil has been acting as team leader for the equity and debt capital market transactions, such as Rights Issues, IPOs and Private Placements, as well as leading a Government mandated assignment for the comprehensive review of the insurance sector, in order to arrive at a set of recommendations for the sector's eventual consolidation. He is also a frequent participant in official business delegations representing the private sector of Saudi Arabia. Basil is the Chairman of the Authorized Persons 5th Committee (Advisors and Arrangers) and the Chairman of AkarOne in Saudi Arabia. He is Non-Executive Director of BMG Wealth LLP in the UK and Chairman of the BMG Foundation. He was the Secretary General of the Arab Bankers Association of the United Kingdom, Vice Chairman of the Saudi-British Businessmen Council, and Chairman of the Saudi-Syrian Businessmen Council. Basil holds a BSc. degree from King Saud University, Saudi Arabia, a CSS from Harvard University, USA, and an IMD from London Business School, UK.
He received his B.Sc. degree from King Saud University, KSA, CSS from Harvard University, USA, and IMD from London Business School, UK.
---
John Yip , Senior Invesment Banker ASIA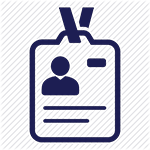 John is a senior member of the investment banking team at BMG. His 27 year career has taken him to live and work in Asia and the Arabian Gulf. John is acknowledged within his network for his prowess as an originator and financial structurer for a multitude of financial asset class and financial structures comprising equity, quasi-equity, bonds, Sukuk, mergers and acquisitions financing, and Islamic financing. Given his experience in working in Asia and the Arabian Gulf, John spent a considerable part of his career intermediating capital and investment flows between the two regions. John holds a degree in law and a doctorate in finance, in addition to being a qualified financial chartist and a digital marketer.
---
Sulaiman Sulaiman , Financial Analyst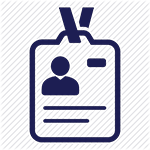 Sulaiman is directly involved in BMG's various private placement deals. He generates insights and recommendations on how to improve the operations of clients prior to commencing their roadshows. Moreover, he possesses an in-depth knowledge of analysing current and past financial data and performance along with identifying trends in financial performance. He is in contact with all of BMG's international clientele and regularly advises them on how they can penetrate the Saudi market. Sulaiman holds a Bachelor degree in Finance, Accounting, and Management from the University of Nottingham, United Kingdom. He passed the Capital Market Authority Examination-1 and is currently a CFA level 2 candidate.
---
Hassan Alshehri , Investment Banker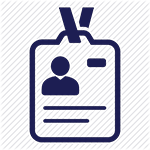 Hassan manages various corporate finance transactions for clients inside and outside Saudi Arabia. He advises on Nomu market listing and private offering requirements. In addition to building financial models, valuation and reports, and all required investment and marketing materials.
Hassan holds an MBA in Finance from the University of Business and Technology and Bachelor degree in Public Relations from King Abdulaziz University.
---
Bandar Tashkandi , Investment Banker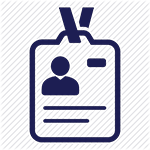 Bandar is a senior corporate finance investment advisor leading the M&A transactions at BMG. Also, he manages the initial public offering (IPO) of companies by reviewing the activities required from the beginning of the transaction until listing in the public market.
Bandar worked at Saudi Aramco as an accounting analyst and lead different initiatives in the public sector as part of Vision 2030. Bandar holds Bachelor degree in Accounting and Masters in Finance, and he is CFA and CMA.
---
Muhammad Waqas, IT Manager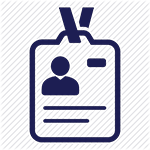 Muhammad Waqas is the IT Manager of BMG. He has been working with BMG Since 2019 he has 5 years of experience in the Information Technology field. He is providing end-user support to employees and act as an integral member of BMG business development, optimizing IT infrastructure, improving LAN/WAN connectivity, developing security protocols and developing the BMG website.
He was in Quad Dimensions before, managing and executing Web Development and Design related projects. Waqas holds a Bachelor's degree in Software Engineering from Mehran University of Engineering and Technology, Pakistan.
---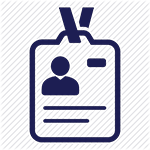 Sayed Talha, Finance Manager
Sayed is the Finance Manager of BMG. He handles finance and accounting tasks, financial statements, general and budget reporting to internal management, external auditors, Capital Market Authority and the requirements of GAZIT. He is also responsible for all BMG employees' files, payroll system and hiring procedures. Sayed holds a Bachelor's degree in Accounting from Mansoura University, Egypt and he is a CMA candidate.